Get your personal demo!
Afterwards you can agree how easily your frontline becomes accessible and better connected. Easy, accessible and communicative!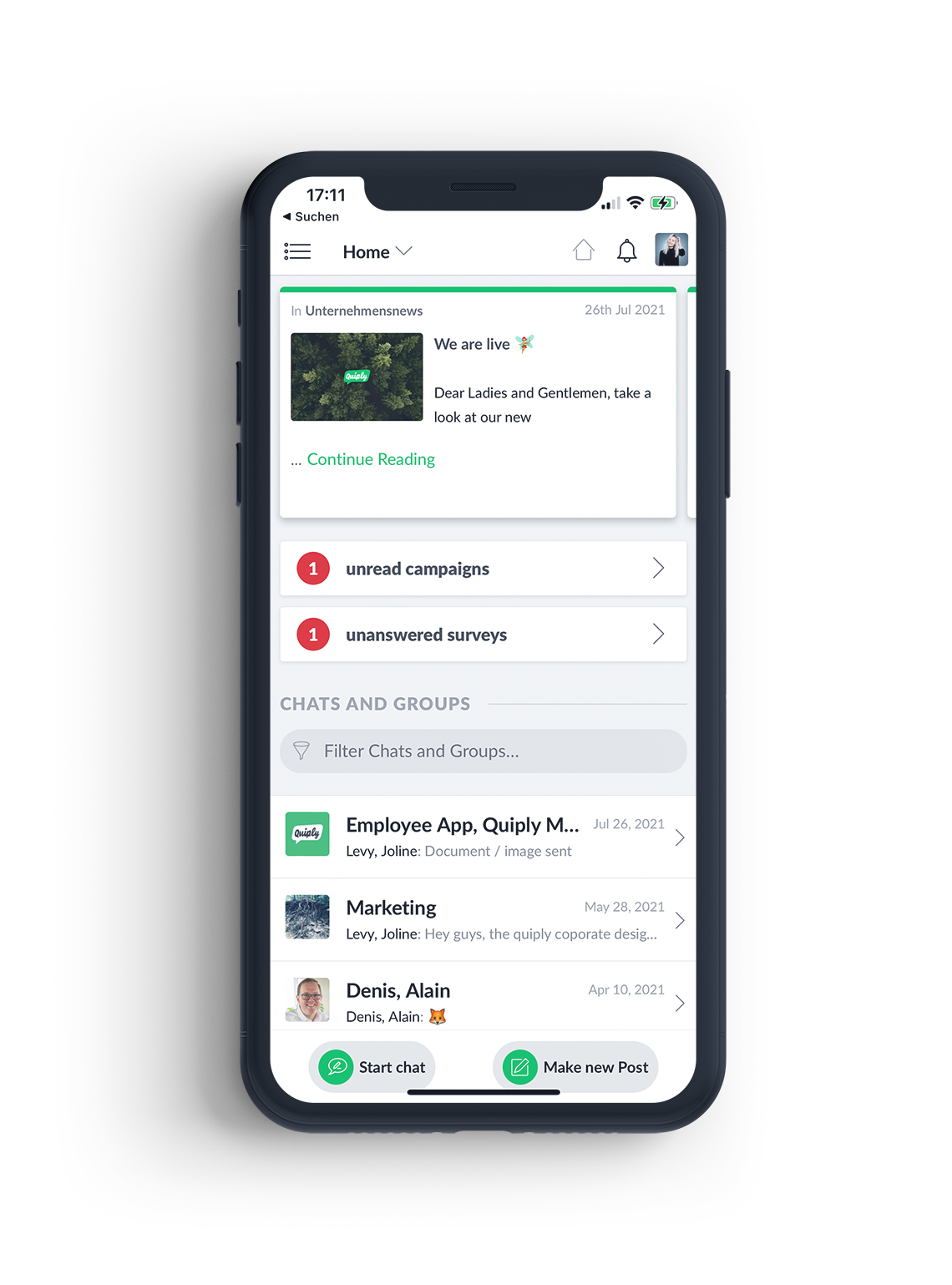 Your #1 Employee-App - easy・accessible・communicative!












Just some of our satisfied clients
Quiply supports companies with mobile employee communications and helps digitize the employee workplace.

Our goal is to digitally connect and reach all employees in a company. In particular, also those employees who work without a desk or on the move and who were previously excluded to a large extent from internal communication within the company.

Quiply makes employees quickly and easily reachable across locations and departments in real time, replacing analog channels that are labor intensive and expensive to support. Quiply improves enterprise information flow and internal sharing on a secure platform.

Ideal for motivation and employee engagement: Use surveys and confirmation campaigns to gather valuable feedback. Quiply is easy to use for users and administrators - our customers confirm this: 98.6% would choose it again.